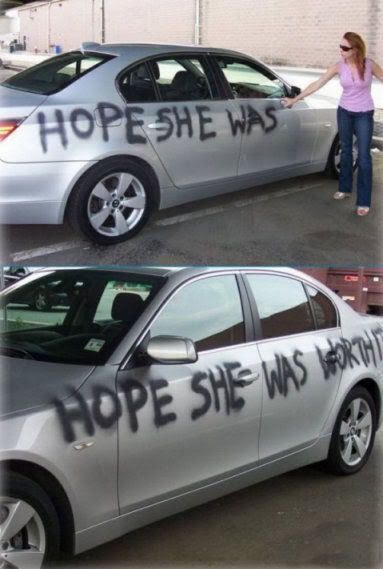 WELL MAYBE NOT ...

But ladies (and fellas) if you were dealing with someone and you found out they were cheating, which would hurt less. The fact that they were cheating with a whole bunch of random chicks, or the fact that he was having an affair with another chick??

Some people said the best way to cheat and not get caught was to have a bunch of random chicks, some people said the best way is to have just one other chick. Me personally, i say its kinda touchy! If you meet a shorty and you try to turn a jump into a jewel and you find out she is still doing what she always did, i guess that would hurt more than finding out she was always with one other nigga. However, if her persona is clean cut and innocent and you find out she has been throwing the pussy all over the place like Bret Favre, i think that might bother me more. To each its own, but not for nothing, i think all chicks cheat, but that another topic.

We all know you wont like that your OTHER is cheating, i understand that, but which one is more acceptable, or as i said, hurts LESS!!!